Mediterranean Shipping Agency was established on 1990 by Mr. Ali Farhat, naval architect – Consulting marine engineer / Marine Surveyor and non exclusive surveyor of international register shipping USA with head office in Tunis, Rades, La Goulette and branches in Bizerta, Menzel Bourguiba and Gabes.
Operating in all Tunisian ports, employing a most qualified staff in shipping industry, at vessel's disposal round the clock 7 days a week always doing our best for our principal interest.
We assure our customers of our best care and attention arranging to vessels under our agency the smoothest call at the most economical turnaround.
On 1992, in addition of the head office at Tunis which is covering La Goulette, Rades and Sousse Ports, Medship owned a branch office at Bizerta to cover Bizerta and Menzel Bourguiba ports.
One year later, Medship owned a second branch office at Gabes to cover Gabes, Zarzis, La Skhira and Sfax ports.
Founder & General Manager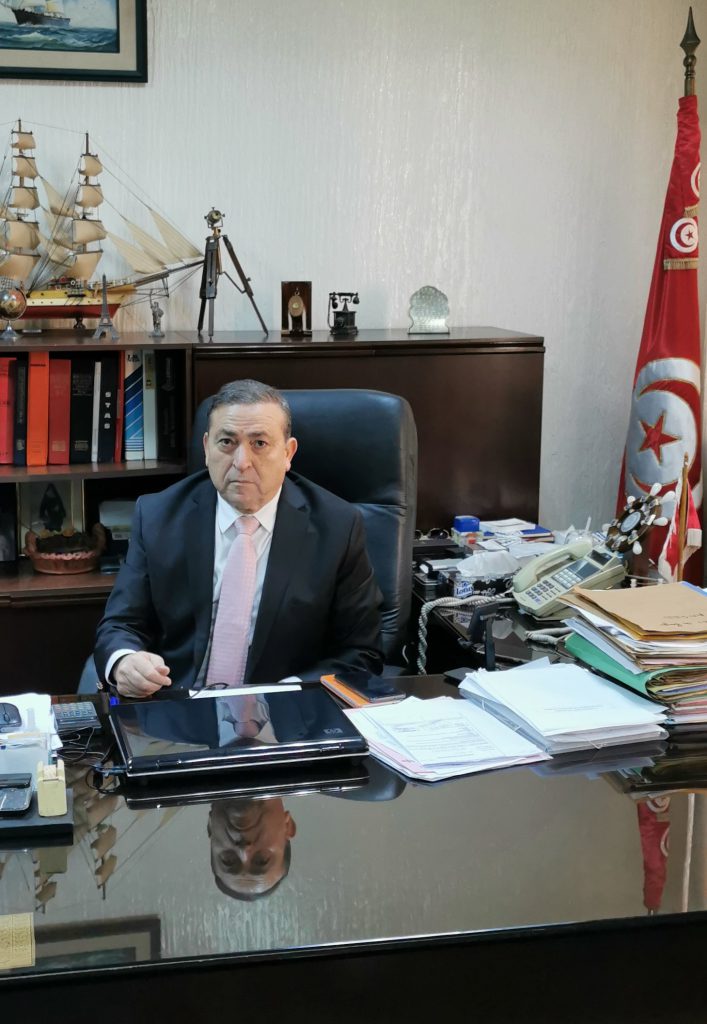 About Chairman of medship
Ali Farhat was born on 1957, marine engineer and naval architect, titular of Baccalaureate Mathematics – Technics on 1976, and had an Assistant Marine Engineer diploma on 1978 from "Merchant Marine high school" Sousse – Tunisia.
From 1979 to 1980, he was employed at "Direction Generale de la Marine Marchande – Tunis" as assistant officer of Mercantile Marine where he had the following responsabilities: 
Port Management Tariffing
Marine Inspector for vessels
Annual Marine Safety Inspection
From 1981 to 1983, Ali Farhat was employed at "Socomena Shipyard – Menzel Bourguiba" as superintendent, charged with the following responsabilities:
Estimation of cost of repair
Supervising vessels repairs
Dry-dock etc… 
More about the Chairman of Medship
In 1983, Ali Farhat reinstated the "Merchant Marine High School" to graduate in 1985 as a Marine Engineer Naval Architect.
In August 1985, he was titled with a certificate of instruction at "University of Louvain La Neuve BELGIUM" – Shipbuilding Department.
In september 1985, he reinstated "Socomena Shipyard – Menzel Bourguiba" charged with following responsibilities:
Mediterranean Shipping Agency